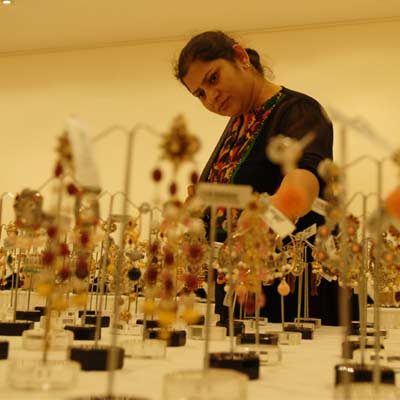 In the biggest-ever gold haul at Chhatrapati Shivaji International Airport (CSIA), customs authorities on Sunday seized gold bars worth over Rs6.5 crore in two separate cases and arrested as many passengers.
The accused persons had concealed the yellow metal inside their pockets and baggage and tried to employ similar tactics to hoodwink the customs staff. Later, it turned out that both had been engaged by the same syndicate.
Officials said the smugglers tried to impersonate airport staffers by pinning an identity card on to the chest. However, security personnel had found their behaviour suspicious right from the time they entered for customs checking.
Upon inspection, officials found the 'identity cards' to be driving licences. Sources in the Air Intelligence Unit (AIU) of the airport Customs, which is investigating the case, said the duo had travelled separately for the job and were working for the same smuggling syndicate.
Additional Commissioner of Customs (AIU) Milind Lanjewar said they recovered 13 gold bars worth Rs3.39 crore from one Mohammed Aboobacker after he alighted from a flight that had arrived from Dubai. In the second case, the seizure from Mavin Aslam stood at Rs3.14 crore with 12 gold bars.
"Further investigation is on in the case," said Lanjewar.
Yellow fever
Gold smuggling at the city airport has seen a rise of about 458 per cent so far in the current financial year over the same period last year. At the same time, legal ímports by flyers returning from trips abroad have posted a negative growth. Officials attribute the trend to soaring prices of the yellow metal and hike in import duties, which hardly leave a person with any incentive to bring in gold using legitimate means.