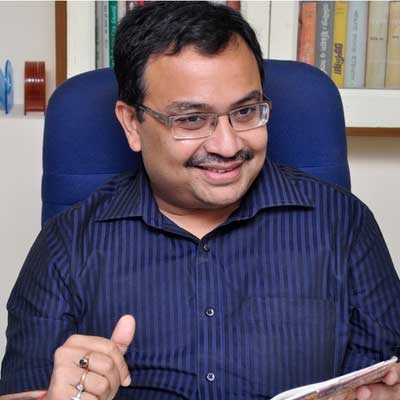 Suspended TMC MP Kunal Ghosh has written a letter to Prime Minister Narendra Modi alleging political interference in the probe of the Saradha chit fund scam. Ghosh who is currently in jail facing charges of involvement in the scam, has alleged that a certain political party is trying to scuttle the probe. He has urged the Prime Minister to ensure that the CBI is given a free hand to get to the heart of the matter.
According to media reports, Kunal is not seeking any special privilege from the Prime Minister, but wants to ensure that the CBI probe in this widely reported case doesn't became a tool for political bargaining.
Earlier, the CBI and the Enforcement Directorate had alleged that certain sections within the West Bengal police were not coordinating with them to unearth the money trail in the Rs 10,000 crore scam and were meddling in the investigation of people close to Sudipto Sen, the discredited MD of Saradha group. In his letter, Ghosh has alleged that the state police has hatched a controversy against him and goes on to say that he has been charged with baseless accusations. According to the defamed journalist-turned-politician, the police is not trying to nab the people who actually benefited from the scam and virtually robbed many poor people of their meager savings.
Apart from crying hoarse in the letter about a "controversy", Ghosh has also tried to defend himself by saying that he was a professional journalist, who merely worked in the media outlets owned by Sudipto Sen. He says that he never issued a cheque or went to any meeting of the agents of the chit fund owned by Saradha group. Thus according to him, it is unfair to brand him as an accomplice in the Saradha chit fund scam.
The Saradha chit fund scam has been a thorn in the flesh for the TMC with the opposition including BJP alleging many top leaders of the party maintained close links with Sudipto Sen and helped him extend his business interest in the state. TMC in its part has vehemently rejected all the allegations. The case was initially probed by the state CID but after a Supreme Court verdict, the CBI has taken over.