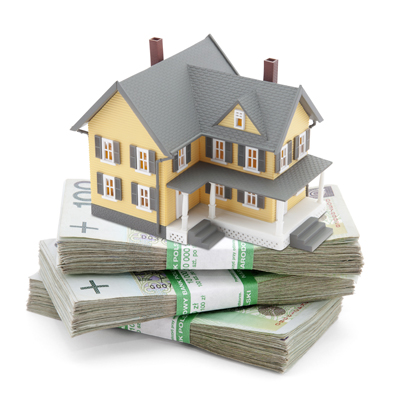 With the reading of the annual union budget today, the real estate majors have high expectations for proactive addressal of the grave issues that have plagued their sector. Here are a few issues that they hope will be worked on:
Granting 'Infrastructure' status to Realty sector: The real estate sector will hope to be granted 'infrastructure' and 'industry' status by the government, which will help them overcome the lack of liquidity and get access to funds. Real estate is similar to the infrastructure sector in that it requires large quantum of finance for purchase of land, development, construction as well as high maintenance costs. It also requires large quantum of funding over a span of a number of years. Granting 'infrastructure' status to real estate is expected to directly enhance availability of funding under the foreign direct investment (FDI), external commercial borrowing (ECB) and domestic bank lending routes.
Single Window Clearance: Considering the increasing furore about delayed housing projects, the need for single-window clearances for residential real estate projects has now become an imperative that the government must act on. The lack of such a system is a serious impediment not only for the real estate sector in particular but also for the economy in general. The provision of such a system will enable residential developers to multiply their output several times over. The increased supply would not only go towards meeting India's urgent housing needs but also increase revenue for the government. At the same time, the additional supply will increase competitiveness among developers and thereby help keep real estate prices in check.
Regulations on REIT: Once introduced, the Indian Real Estate Invetment Trusts (REIT) will help individual investors enjoy the benefits of owning an interest in the securitised real estate market. The greatest benefit will be that of fast and easy liquidation of investments in the real estate market unlike the traditional way of disposing of real estate. The government and Securities and Exchange Board of India through various notifications is in the process of making it easier to invest in real estate in India directly and indirectly through foreign direct investment, through listed real estate companies and mutual funds.
Proper Goods and Services Tax (GST) Implementation: GST is expected to be a critical reform in spurring growth in the economy. Though the rates might not differ largely from the existing stamp duty, when introduced, GST will not only make the tax system simpler and more transparent, but will also help in increased compliance, boost tax revenues and reduce the tax outflow in the hands of the consumers. It is hoped that the new Government will set forth a roadmap of the GST implementation in the upcoming Budget.