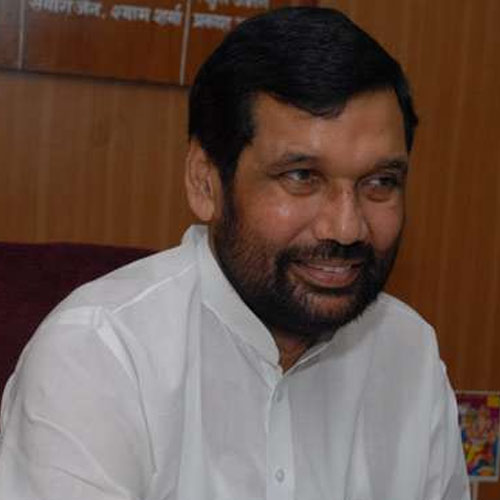 Union minister Ram Vilas Paswan on Monday met the family members of the two gangrape and murder victims in Badaun and assured them that he would take up their demands with Prime Minister Narendra Modi and raise them in the Union Cabinet.
Slamming the Akhilesh Yadav government in Uttar Pradesh, he questioning why the Chief Minister had failed to turn up at the village and visit the victims' families. He also wondered whether this pointed to some "collusion" between the state government and the accused.
Paswan was accompanied by his son Chirag Paswan, who has been elected to Lok Sabha and is the party's Parliamentary Board chairman.
Chirag said that while it is understandable to some extent if the state government is not able to provide electricity and water supply, the minimum that it can do is to provide security.
"If you are not being able to provide right to life, then what kind of government this is. Security to life is the basic right of every citizen and every government has to provide that," he said.
After meeting family members of the victims, the Union Minister said that the entire family is scared and there should be permanent police camp in the village.
He demanded that the Chief Minister should visit the village, the case should be given a speedy trial like in the Nirbhaya case and the accused handed down ememplary punishment.
Chirag took a dig at SP supremo Mulayam Singh Yadav wondering whether his previous controversial statement encouraged the accused.
Stoking a controversy, Mulayam, during an election rally in April, had questioned the death penalty for rape, saying "mistakes" by boys happen sometimes, sparking an outrage among rival parties and women's groups.
"Ladke, ladke hain. Galti ho jati hai (Boys are boys. Mistakes happen sometimes)," he had told the rally in Moradabad.