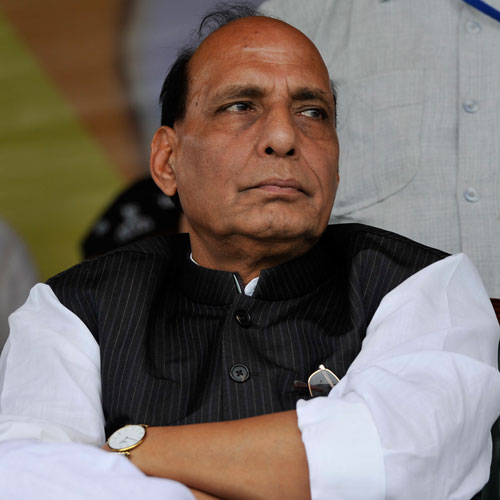 BJP chief Rajnath Singh will meet the family of a sugarcane farmer in Lakhimpur Kheri district who allegedly committed suicide few days back due to debts and prolonged illness, the party said on Monday.
"Party's national President Rajnath Singh will visit Bastuli village and meet the family of the farmer Satyapal Singh," BJP spokesperson Vijay Bahadur Pathak said here.
He said Rajnath will also attend the condolence meeting there.
Forty-year-old Satyapal had hanged himself to death on November 28. In his suicide note, he had mentioned about heavy debt of over Rs2 lakh, which he owed to various institutions.
Besides, Satyapal had also written about prolonged pain in his spinal chord, and stated that he was left with no other option but to end his life.
Questioning the "silence" of Uttar Pradesh government over clearance of the dues of sugarcane growers, Pathak alleged the state regime was continuously overlooking the problems of the farmers.
"On the issue of payment to sugarcane growers, the farmer cell of the party will gherao the cane commissioner office on December 5," Pathak said.