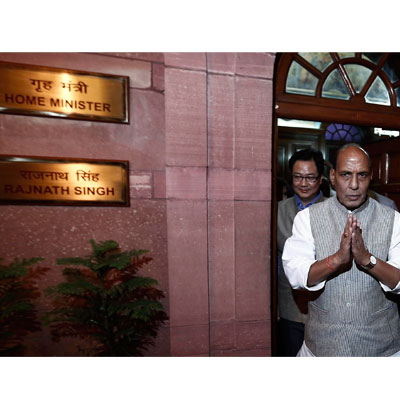 Union Home Minister Rajnath Singh on Wednesday reviewed the scheme of the National Population Register (NPR), and directed officials to take the project to its logical conclusion.
Singh instructed that all necessary proposals should be brought for approval at the earliest.
These includes updating of the database through linkages with the birth and death registration system and issuance of national identity cards to citizens.