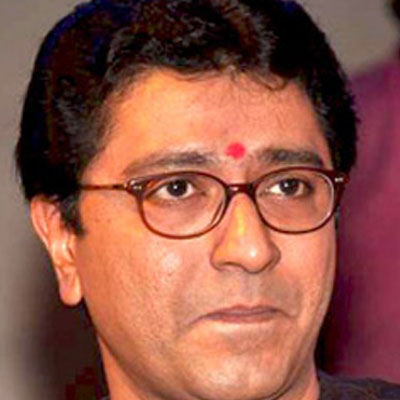 While Maharashtra Navnirman Sena (MNS) chief Raj Thackeray's decision to contest the assembly polls and declare himself as chief ministerial candidate was expected to be a major shot in the arm for the party, MNS leaders admitted that factors like a weak party organisation and a disillusioned cadre may work against them.
Sources said Raj's decision was a desperate gamble to keep his flock intact after the Lok Sabha debacle, in which all 10 MNS candidates, including three in Mumbai, secured just 7,08,118 (1.5 %) votes and forfeited their security deposits, creating panic in the party.
MNS activists said that the absence of a credible program for cadre and the paradox of encashing the anti-establishment vote, which ultimately back-fired and helped the Congress-NCP alliance by splitting Sena-BJP votes, were stumbling blocks for the party in moving to the treasury benches in the assembly.
"Even if saheb contests the polls, there will be little impact. No measures have been taken to energise the activists," said an MNS office bearer, adding that the party's growth may have plateaued as of now. "A speech may become a talking point for a few days. But, if an organisation is not built up and the cadre is not encouraged, the election results will not be favourable. Our second rung leadership is also very localised and lacks a pan-Maharashtra appeal," he said, adding that letters to Raj had elicited little response.
"Raj is trying to copy Modi. The BJP declared its prime ministerial nominee and reaped a windfall. Raj is attempting to do the same," explained professor Surendra Jondhale from MU's department of civics and politics. He added that this was a "political gimmick" by Raj.
"The party's rank and file have started drifting," said a former Shiv Sena MP, adding that the state's youth, who had earlier thrown in their lot with Raj, had begun having second thoughts. He noted that despite the attention he received, Raj had been unable to take his agitations against toll to the logical end. However, MNS MLA from Mahim, Nitin Sardesai, said "there was an atmosphere of enthusiasm in the party" after Raj's announcement.
Raj is scheduled to meet functionaries from across the state on June 28 in the city.