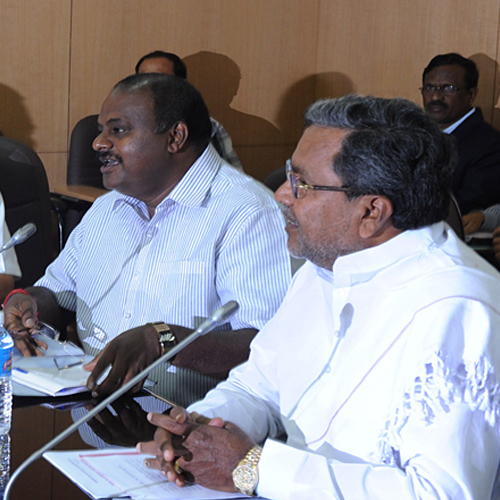 Terming the Railway Budget as "disappointing", Karnataka Chief Minister Siddaramaiah on Tuesday said it reflects government's plan to hand over the railways to private hands. "There is nothing new in this budget, and there is nothing that is of interest to common man", Siddaramaiah said.
Stating that by increasing the passenger fair by 14% even before the budget, the Railway Minister DV Sadananda Gowda has put a big burden on public, he said "2014-15 budget that was presented today gives lot of impetus towards privatisation of Indian railways, and this development is worrisome." Earlier Gowda's proposal about bringing Foreign Direct Investment in Railways starked strong criticism.
By giving importance to public private partnership to implement projects, railways is trying to transfer its fiscal responsibilities, he added. Siddaramaiah also wished that railway stations in all capitals and important cities of the country should be developed to international standards.
Read here to find out how Sadananda Gowda came out as extremely aggressive and modern in his maiden budget.