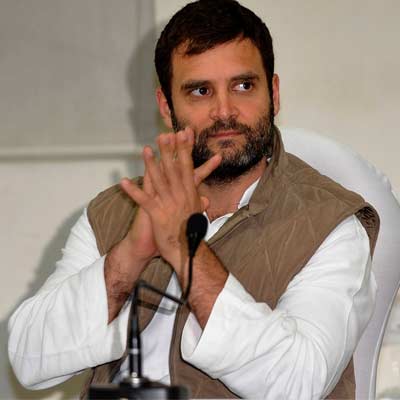 While the Congress vice-president Rahul Gandhi was conducting a roadshow in his own constituency of Amethi on Saturday, his convoy had to face protest from Aam Aadmi Party (AAP) workers led by their leader Yogendra Yadav.
AAP leader Yogendra Yadav stated that they were protesting against the alleged mistreatment meted out to their workers.
"Congress workers have beaten our (AAP) workers; We are protesting against this. Media should also ask Rahul Gandhi about their workers using violence against AAP workers," Yadav said.
Yadav asked: "Is this democracy? I want to ask Rahul Gandhi, is this democracy?"