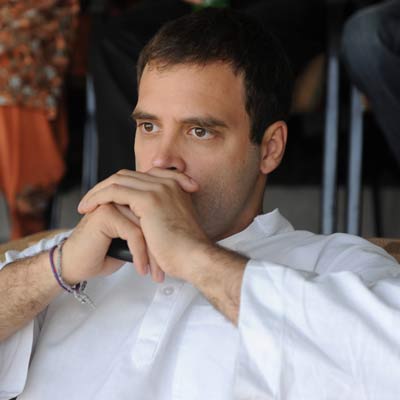 Rahul Gandhi's campaign at Seemandhra seems to be jinxed as the convoy vehicle meant to ferry him was hit by a Bangalore-bound train in Andhra Pradesh.
The incident took place when the vehicle was parked at an unmanned railway crossing near Guddem locality on Hindupur town outskirts and the driver managed to escape unhurt. The vehicle was supposed to be used as a jammer in the convoy of AICC vice-president Rahul Gandhi, who was to address an election rally in Hindupur in the evening according to reports.
According to reports, Police officials were conducting a rehearsal of the convoy movement when the ambassador car stalled on the tracks and the train on its way to Bangalore rammed into it.
Though the vehicle was damaged, he driver managed to jump out.