Cong vice-president sends summons via general secretary to find out reasons for poll defeat; Sonia steps in and assures them of party support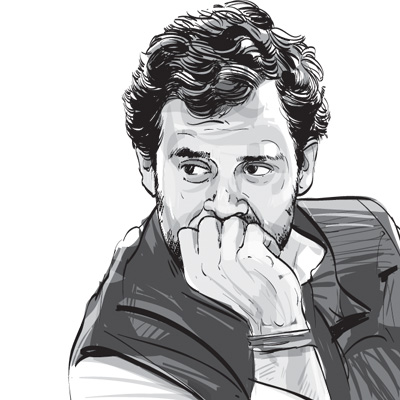 An increasing number of Congress leaders are frustrated with Rahul Gandhi. Irked with his decision to send summons to them through general secretary Madhusudhan Mistry to record their views on the Congress's rout in the Lok Sabha elections, they have started boycotting such face-to-face sittings. In fact, they have conveyed to Rahul to learn from his mother and UPA chairperson Sonia Gandhi on how to treat party leaders with respect. She recently wrote letters to them to pacify them after the party's worst-ever drubbing in the elections.
Rahul's decision to summon leaders one after another to finalise a report citing the reasons for the defeat and suggestions to revive the party has been termed "bureaucratic" and "humiliating" by the leaders. At least two senior leaders – Kamal Nath and Ghulam Nabi Azad – told Mistry, general secretary in charge of Uttar Pradesh, that they will not express their views before him. They said Rahul should show some respect to senior leaders and meet them personally instead of humiliating them further.
Leaders like Sriprakash Jaiswal, Dalit leader and former bureaucrat PL Puniya, Salman Khurshid and some others from Northeastern states attended Mistry's one-to-one meetings, but their displeasure against the exercise was evident. Sonia Gandhi had to step in to reassure Congress leaders that she was with them in their struggle.
Admitting that the revival of the party was a challenge, Sonia in her letter offered encouraging words for the leaders, saying she was confident that they can overcome hostile conditions. "This path is long and requires relentless struggle. But I am confident you can overcome the hostile conditions with your determination and hard work. I am always there with you in this struggle. I shall be in regular contact with all of you," she said.
The Congress president's letter also had words of comfort for leaders who lost the elections. She wrote that becoming an MP was not the sole purpose of being in politics. "I know you fought hard in the elections, but could not win. But you have to prepare for the future role. We need to do some solid work. This requires hard work and dedication," she wrote in her letter.
At the Congress headquarters, demoralised leaders said unlike Rahul's attitude, Sonia's letter was full of humility with soothing words, providing them with some much-needed comfort in these difficult times. They wonder why Rahul was still relying on his aides who failed him in all assembly elections in the last two years as well as the Lok Sabha polls.
Rahul may have refused to become leader of opposition, but his aides say he will soon hit the ground and devote his time to revive the Congress party. "The Congress will not be limited to Parliament... we will carry out our sangharsh (agitation) across the country. Rahul will take up the onerous and demanding task. With such responsibility, he would not have been able to do justice to his role as opposition leader," said party spokesperson Shashi Tharoor. He highlighted Rahul's recent visit to Badaun to meet the relatives of the girls who were raped and killed, and his statement on the rape of a girl in Amethi to justify his point.
6 of 8 MLAs keen on joining BJP
There is talk of a split within the Congress party in Delhi with six of the eight party MLAs keen on joining the BJP to secure their legislative seat and avoid re-elections in the capital. The BJP is yet to take a decision on accommodating them
At Sunday's party meeting only two Congress MLAs were present and they too opposed the party's resolution of not joining hands with the Aam Aadmi Party to form government