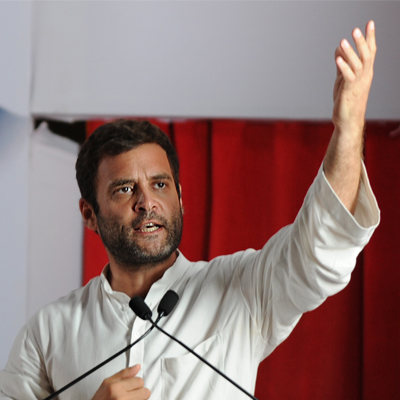 In a veiled attack on BJP's prime ministerial candidate Narendra Modi, Congress Vice-President Rahul Gandhi has said sometimes people should be cautious of watchman as they can end up stealing.
Modi has often being seen referring himself to be a 'chowkidar' (watchman) of India, who would ensure safety of the country and its people. "Sometimes the watchman ends up stealing. It happens. We also want to make watchman but neither me nor Virbhadra Singh have any ambition of becoming the watchman (prime minister) of India. We want you, the youth, women, farmers, labourers of India to become India's watchman," said Gandhi, while addressing a rally here.
Continuing his attack, Gandhi said the watchman would go to jail if the Right to Information Act was implemented in Gujarat. "The day RTI (Right to information) comes into existence there (Modi's homeland, Gujarat), the day there are 10 RTI commissioners there and anti-corruption watchdog, that very day the watchman of Gujarat will be behind bars," said Gandhi.