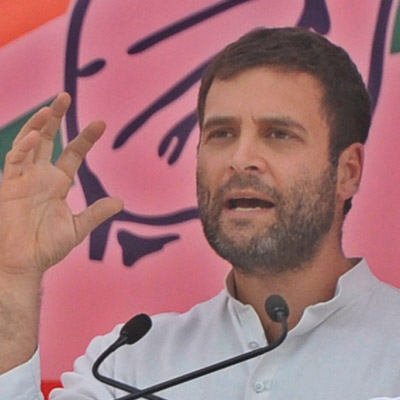 Criticising BJP Prime Ministerial candidate Narendra Modi for advocating the Gujarat model of development, Congress Vice-President Rahul Gandhi dismissed it on Thursday, saying the same formula could not be applied to all states in the country.
"Each state has its own history, knowledge, thought and own model. The same formula cannot be applied to all states of the country," Gandhi said at an election meeting in the Tezpur Lok Sabha constituency.
"Assam does not need the Gujarat model, but the Assam model and it is already there leading to development and growth in the state," he said.
"The Gujarat model has been in existence for a long time and it has been shaped by its women, farmers and workers there. There is no need for a single person to take credit for it," Gandhi, flanked by Chief Minister Tarun Gogoi and APCC President Bhubaneswar Kalita, said.
"BJP believes in only one thought which is applicable across the country, but this is not a country of one thought or idea," he said.