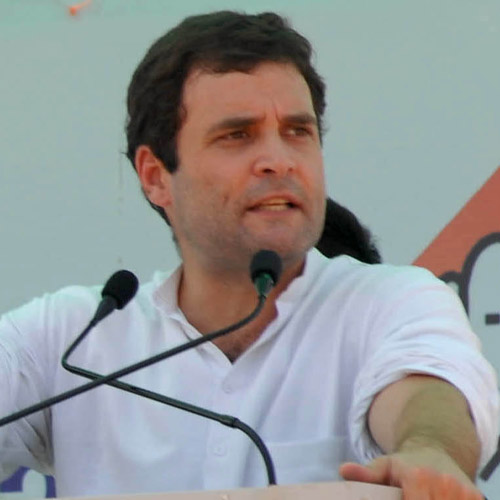 Congress vice president Rahul Gandhi Wednesday said there were more anti-corruption legislations in the pipeline.
Speaking to the media after the Lokpal and Lokayukta Bill, 2011, which provides for formation of an anti-graft ombudsman, was passed, Gandhi said more legal teeth was needed to curb corruption.
"We need more bills and we have the framework. The Congress has bills in the pipeline that need to be passed," Gandhi said.
"We've had big success with the Lokpal bill, we had the RTI (Right to Information) earlier," he added.
The Lokpal bill was passed by the Lok Sabha Wednesday and by the Rajya Sabha Tuesday.
Earlier, speaking in the Lok Sabha, Gandhi sought the extension of the winter session to pass six bills that were "part of the comprehensive anti-corruption framework" of the UPA government.
"Lokpal bill alone is not enough to fight corruption. What we need is a comprehensive anti-corruption code," he said.
"The UPA government has prepared an anti-corruption framework. Eight new central laws have been brought...
"We should complete the unfinished work of fighting corruption... Six anti-corruption bills are pending. If necessary, can we not extend this session of parliament?" Gandhi said.
Noting that the Lokpal bill was part of this comprehensive framework, he said the RTI law was the first on the UPA list.
The other bills include the right of citizens for time-bound delivery of goods and services and also cover areas of public procurement, foreign bribery, judicial accountability and protection for whistleblowers.
He appealed to all parties to pass the Lokpal bill. "We have the chance to make history."