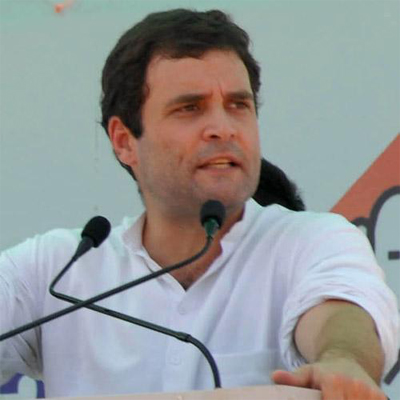 Taking a dig at Bharatiya Janata Party prime ministerial candidate Narendra Modi, Congress vice president Rahul Gandhi on Saturday said his party ushered the IT revolution in India, and the BJP should stop taking credit for it.
"Now, all leaders are talking about IT power, but we made India an IT hub. When Rajiv Gandhi brought computers to India, the BJP opposed it, saying people will lose jobs. Now, thousands of people are employed in the IT industry," he said in a rally here.
Rahul further accused the BJP for overlooking corruption within the party.
"Their leaders see corruption only in Congress ruled states. BJP which talks about fight against corruption doesn't talk about its chief minister (Yeddyurappa) in Karnataka who had to resign over corruption charges and went to jail," he said.
Rahul Gandhi, who is on a two-day tour in Karnataka, also urged the female voters to support the Congress in the upcoming elections so that it can pass the Women's Reservation Bill.