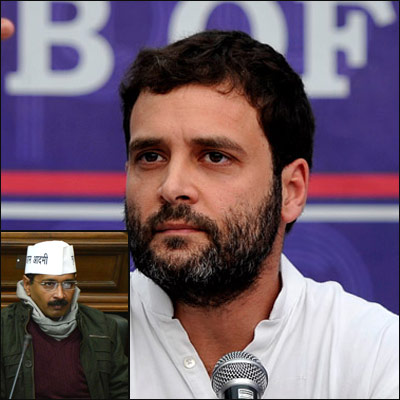 As members of the northeastern community in the capital demanded immediate enactment of anti-racial laws ,
Delhi chief minister Arvind Kejriwal assured that he would join their protest for speedy justice for a student from Arunachal Pradesh who died following an alleged attack by some shopkeepers here. The delegation accompanied by Union Minister of State for Minority Affairs Ninong Ering submitted a memorandum to the Chief Minister in this regard.
Meanwhile, Congress vice-president, Rahul Gandhi visited the protesting community members at Jantar Mantar on Monday evening, assuring them of justice and respect.
"I believe in one India, where every citizen will have respect, dignity and liberty irrespective of whether he or she is coming from northeast, south or any other region," Rahul said while addressing protest gathering at Jantar Mantar. He further stated that Nido was an Indian citizen, he deserved justice and would get it.
The protest against the death of Nido Taniam continued in the capital as different student organisations in Delhi University and Jawaharlal Nehru University organised demonstrations demanding immediate action against the killers of Nido Taniam.
The 14 organisations working for northeastern community submitted a detailed 16-point memorandum prime minister, home minister and Delhi chief minister urging them to act on the suggestions to ensure safety and security of vulnerable northeastern community in the capital. As of now, Delhi police has identified six people allegedly involved in the case and has arrested three accused, while two others are juvenile.
In a related development, Delhi high court asked the Centre, Delhi government and the Delhi Police to file report on the incident. A bench of Chief Justice N V Ramana and Rajiv Sahai Endlaw demanded the report with details about the steps taken for safety of the people who hail from the North East and stay in Delhi.
–With agency inputs