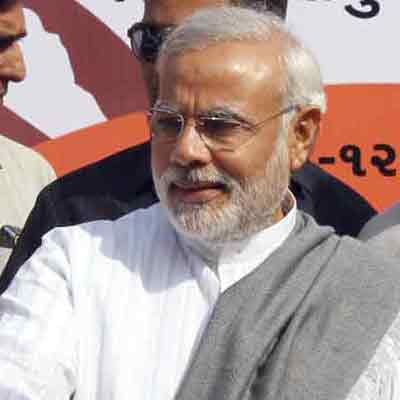 Quami Ekta Dal (QED) has written to SP, BSP and Congress, asking them to either lend support to its candidate from Varanasi Lok Sabha seat Mukhtar Ansari or field a joint candidate against BJP's prime ministerial nominee Narendra Modi.
Senior QED leader Athar Zamal Lari said the letter had been sent to the "secular" parties on Saturday with the aim to defeat "communal" BJP in the temple town of Varanasi.
Quami Ekta Dal has other smaller political outfits in its fold such as Bharatiya Samaj Party, Rashtriya Parivartan Dal, Janvadi Party and Phullan Sena.
SP has already rejected the proposal to field a joint candidate with QED, saying "we will not take support from any 'goonda, badmaash' (hooligan)...."
QED has fielded its chief Mukhtar Ansari from Varanasi.
Ansari is at present lodged in jail in the BJP MLA Krishnanand Rai murder case.