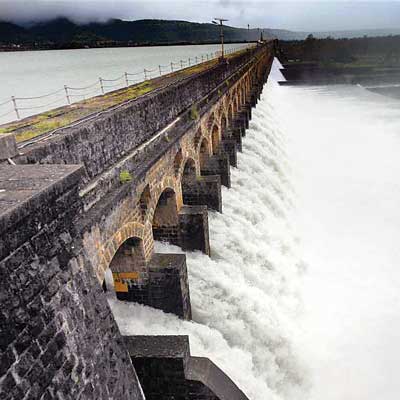 Partnering states, including Punjab and Haryana, on Monday expressed concern at "lower" water level in Pong dam and decided to review the water situation every fortnight in the wake of weak monsoon.
However, no cut was imposed on water supply to Punjab, Haryana and Rajasthan, the partnering states, at a meeting called by the Bhakra Beas Management Board.
The meeting reviewed the water situation following decreased water level in Bhakra and Pong reservoirs after deficient rains.
The water level in Pong dam on Monday stood at 1,328.38 ft which was 32.82 ft less than the level in the corresponding period last year.
Pong dam, set up on Beas river, is dependent mainly on rains in its catchment areas for filling up its reservoir. "Concern was expressed at the meeting at the lower water level in Pong dam but it was decided that the water situation can be reviewed in the second week of next month or earlier," Punjab Irrigation department Chief Engineer Amarjit Singh Dullet said.
However, he said the three states would continue to get water supply as per their requirements.
Bhakra dam on Monday recorded comfortable water level of 1,641.44 ft, slightly lower than the water level of 1646.70 ft in the corresponding period last year.
The water inflow in Bhakra was 62,435 cusec as against last year's 47,360 cusec. Similary, the outflow from Bhkara reservoir was 25,900 cusec as against 36,458 cusec.
Today's inflow in Pong reservoir was 39,503 cusec against last year's 25,829 cusec and outflow 15,512 cusec against last year's 14,006 cusec, the official said.
The meeting, which deliberated on operations of dams during the remaining filling period, was attended by the Chief Engineers of all partner states from Irrigation and Power wings, besides representative from agricultural department.
Bhakra and Pong dams are to be filled up to a level of 1,680 ft and 1,390 ft respectively by September.
The three states get water from Bhakra and Pong dams for various purposes including irrigation.