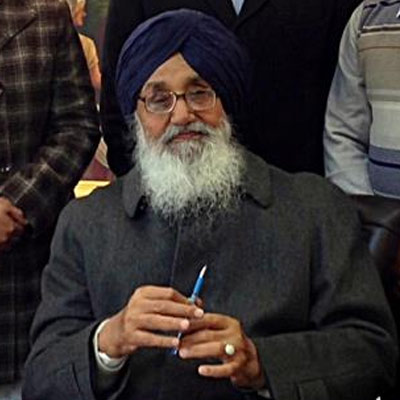 Punjab Chief Minister Parkash Singh Badal on Tuesday announced free distribution of medicines to drug addicts being treated in de-addiction centres of government hospitals, community health centres besides three medical colleges at Amritsar, Partial and Faridkot.
Presiding over a high-level meeting with senior officers of the state Health Department and principals of the Government Medical Colleges in Amritsar, Badal asked them to launch a vigorous mass awareness campaign to sensitise the youth in order to wean them from drug addiction. He asked the Principal Secretary Health to engage services of experts and eminent psychiatrists to educate drug addicts about ill effects of drug addiction, an official spokesperson said.
To curb this menace far more efficiently, the Chief Minister also underscored the need to constitute a committee comprising a drug de-addiction officer, social security officer, medical officer and a police officer at each district headquarter. These committees would be further manned by a central committee headed by a Principal Secretary (Health) comprising Director State Narcotics Cell, senior officers of health department and eminent psychiatrists as members to oversee the functioning of these committees and would also give directions from time to time to achieve the desired objective besides regularly updating the Chief Minister.
Badal also asked Jail authorities to treat drug addicts lodged in jails as indoor patients so that they could lead a normal life after giving up the addiction. He directed jail superintendents to ensure that these patients must be treated on priority for detoxification by the dedicated teams of doctors and psychiatrists of the medical colleges attached to respective jails.