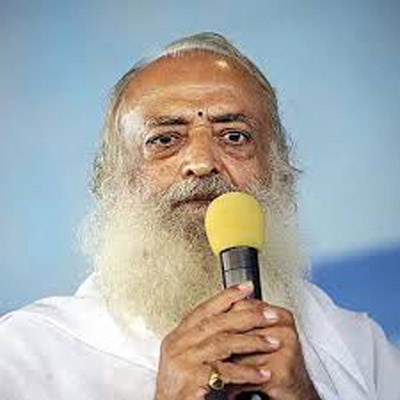 Alleging a nexus between the jail and Ayurveda University hospital administration to help Asaram Bapu avoid court appearances in the sexual assault case, the prosecution on Tuesday moved an application in the court seeking a probe into the matter.
"We believe that Asaram has been conniving with the Jail authorities and Ayurveda University so that he is declared sick and admitted to the hospital in order avoid court appearances with a sole intent to stall the trial.
"So, we have moved an application in the court seeking an inquiry, preferably by the ACB, into the role of the Jail and Ayurveda University administration in facilitating Asaram in his motive," said victim girl's counsel, Pramod Kumar Verma.
The hearing on the application will take place tomorrow.
The prosecution has also moved an application in the court seeking an explanation from the jail administration for not producing Asaram for the hearing of the case yesterday.
Meanwhile, arguments were completed today on the application moved by the public prosecutor in the court yesterday, seeking continuance of trial in the absence of the self-styled godman.
"Because of the constant absence of Asaram from the court on the health grounds, which we believe is an attempt to stall the trial, the victim has been facing great amount of inconvenience. She has regularly been appearing in the court and, but the trial is not progressing," said public prosecutor R L Meena.
Asaram was readmitted to the Ayurveda University hospital on Monday for 7 more days after a doctor checked him at jail and recommended his readmission for necessary treatment for high blood-pressure and body pain.