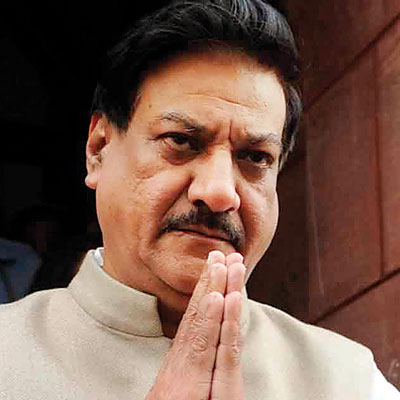 Embattled Maharashtra chief minister Prithviraj Chavan meetings in Delhi:
President Pranab Mukheerjee: The President, though aloof from party politics, receives Congress leaders quite often and moreso, when they are in difficult times.
Former Prime Minister Manmohan Singh: He may not carry any weight now in the party, but Congress president Sonia Gandhi still listens to him. Chavan has a good rapport with Manmohan Singh. He has worked as minister of state in (PMO), directly under Singh, before departing to Maharashtra.
Congress president Sonia Gandhi: Chavan explained to Mrs Gandhi, his side of story and insisted on the NCP's "machinations" against him. Mrs. Gandhi told Chavan that there were complaints against him. Before leaving, Chavan reportedly told Mrs, Gandhi to end the atmosphere of uncertainty.
Before meeting Mrs. Gandhi, Chavan met former defence minister Antony , Congress president's political advisor, Ahmed Patel and leader of opposition in Rajya Sabha, Ghulam Nabi Azad.
Sonia now off to a foreign tour for a week has authorised Azad and Antony to meet Congress legislatures in Maharashtra to elicit their views.
Social Justice Minister Shivajirao Moghe and Legislative Council chairman Shivajirao Deshmukh also met Sonia Gandhi as well Antony and Ahmed Patil.
Names of state ministers Balasaheb Thorat and Radhakrishna Vikhe Patil are also doing the rounds as possible successors to Chavan