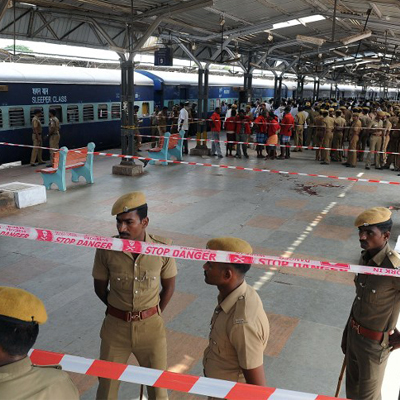 Prime Minister Manmohan Singh on Thursday strongly condemned the twin blasts that took place in a train at Chennai Central Railway Station, saying such barbaric acts targeting innocent men, women and children only highlight the desperation and cowardice of those responsible.
Offering his sincere condolences to the family of the deceased woman and heartfelt sympathies to those injured, Dr. Singh said that he is confident that the people of India will stand united against these attempts to disturb peace and harmony. He urged the people to maintain peace. The Prime Minister further said no efforts should be spared to bring the perpetrators behind the blasts to justice, and added that the Center will provide the Tamil Nadu Government all assistance in this regard.
Two blasts took place this morning onboard the Bangalore-Guwahati Express shortly it had arrived at Platform No. 9 of the Chennai Central Railway Station. The bombs were planted under the seats of the two coaches.
The injured have been admitted to a hospital. A helpline number in Tamil Nadu 044-253 57398 has been set up. The Bangalore helpline numbers are: 08022356409 and 08022156553. The Railway Control number is 08022876288