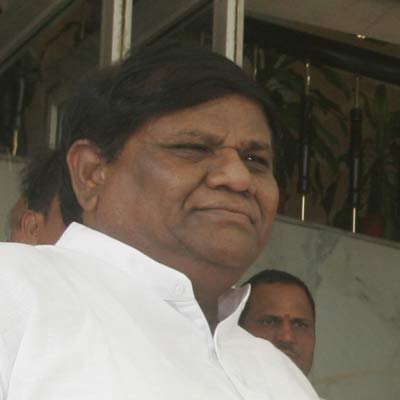 Pressure is building up for a change in the leadership of the city Congress unit if it has to do better in the forthcoming assembly elections polls than the dreadful performance in the recent Lok Sabha polls.
A number of MLAs, corporators and party activists are demanding a reorganisation of the Mumbai Regional Congress Committee (MRCC) and the removal of the president Prof Janardhan Chandurkar.
"In 2009 we had won five of the six Lok Sabha seats from Mumbai, while the sixth was won by our ally the Nationalist Congress Party. This time we lost miserably, even in the constituencies represented by Milind Deora, Priya Dutt and Gurudas Kamat that we expected to win back," said a party MLA, who blamed this on the weak leadership of Chandurkar.
Some others agreed that Chandurkar was a gentleman, but they felt that he lacked the dynamism necessary to lead the party in a city like Mumbai.
"I have nothing personal against him. He is a non-controversial leader, unlike his predecessor Kripashankar Singh who has been embroiled in a major corruption case. But we need someone who can take on the might of the Shiv Sena-BJP-RPI alliance aggressively in the assembly polls," said an MLA from central Mumbai.
Contacted by dna on Sunday, Chandurkar said it was unfair to hold him singularly responsible for the poor showing of the Congress, when the party had suffered defeats across the country.
A former MLA, elected from Kherwadi, Bandra (East), Chandurkar was handpicked by Congress vice-president Rahul Gandhi to lead the party in Mumbai last April. He said he had worked to rejuvenate the party from the block level upwards.
"I organised and addressed meetings in all the 36 assembly constituencies that were attended by an average 2,000 people. Last year, I led a huge protest march on the potholes problem, against the Shiv Sena-BJP alliance that is ruling the civic body," Chandurkar said.
Chandurkar also mentioned the rally organised at the Bandra Kurla Complex (BKC) during the Lok Sabha polls that was attended by over two lakh people and argued that the tide in favour of the Bharatiya Janata Party (BJP) would change soon.
But there are some who feel that at 70, age is not on his side. They point out that Chandurkar has not been able to connect with the corporate world which is very necessary for a political leader in Mumbai.
"From the days of SK Patil, Murli Deora and Gurudas Kamat, the MRCC had a good connect with industrialists. But Chandurkar lacks this element. Besides, he has no mass base among the Dalit community to which he belongs," observed a former corporator.
Over the weekend, Chandurkar led protest against the rail fare hike announced by the National Democratic Alliance (NDA) government last week. The city youth Congress president Ganesh Kumar Yadav also led a protest at CST. More demonstrations are planned across the city, Yadav said.