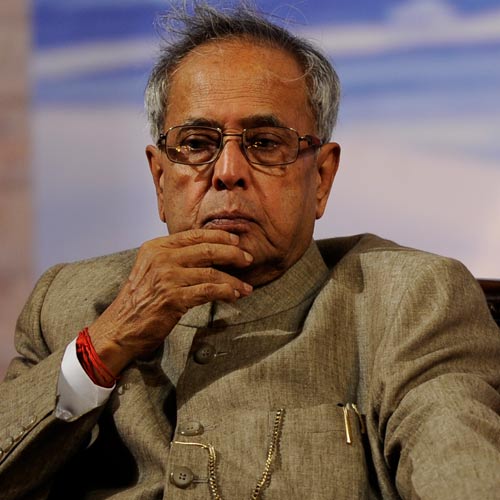 President Pranab Mukherjee will not address the first joint session of Parliament of 2014, scheduled to start on February 10, convened to pass vote-on-account and to approve the bifurcation of Andhra Pradesh besides Congress vice-president Rahul Gandhi's anti-corruption package. Since the two Houses of Parliament were adjourned sine die and not prorogued, they can be convened at a short notice.
The technicality of not proroguing the winter session has allowed the government to dispense with the President's address in the New Year, as the view within the Congress as well as in the government is to leave the budget formation as well as pronouncing agenda of the year to the new government. The President's customary address is approved by the union cabinet and lists the agenda of the government in that year. It has to follow a discussion in the both Houses on thanks to the President for his address.
The government is contemplating to convene a one-week session either from February 10 or February 17 to pass a vote-on-account for expenditures up to July, leaving presentation of the main budget only by the new government after the elections. The vote-on-account in place of the general budget as also the railway budget is necessary to carry on the government business in the new financial year that begins on April 1.