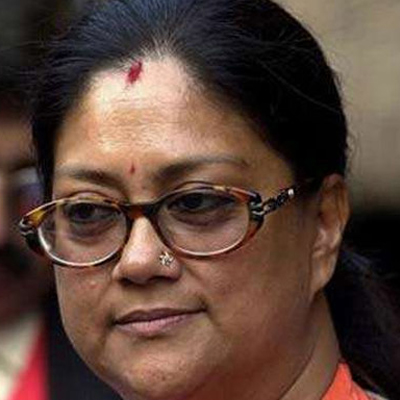 In view of poor and delayed monsoon activity, Rajasthan Chief Minister Vasundhara Raje today asked all concerned department heads to get ready with a contingency plan to face challenges due to scanty rains in the state.
Every department should assess the situation, specially in agriculture, irrigation, and water availability sectors on top priority, and prepare a work plan to meet the "possible drought" looming over the state, Raje directed officials at a high level meeting of State Disaster Management Authority.
To maintain the water supply and irrigation requirements, the state government had already sent a contingency plan costing Rs 504 crore to the Centre recently, Raje said.
She also directed the officials of medical and health departments to get ready to check seasonal diseases, ensure filtering of plants and cleanliness of water reservoirs.
Labourers working in various projects including NREGA should be paid remuneration on time, she said.
SDMA and Relief Secretary Kunjilal Meena made a comprehensive presentation on possible drought, scanty rains and water availability in the state.
Raje said the monsoon might be moving slowly, but she hoped that it would not leave the state "thirsty" in meeting the basic needs of human beings and agriculture.