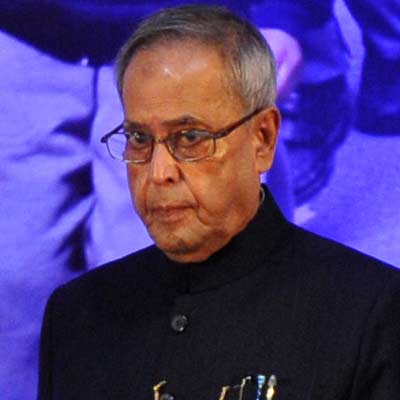 President Pranab Mukherjee today led the nation in hailing the eradication of polio from India while cautioning people to remain alert and watchful as the virus present in other countries recognises no boundaries.
At a function to celebrate "India's Victory Over Polio", he said it was indeed a day of celebration and proved once again that "if we work together unitedly and with commitment, nothing is impossible".
"It is necessary for us to remain ever alert and watchful.
Our people would continue to be at risk of re-infection till the whole world is fully free of the polio virus," he said, adding that we must now strive to create a polio free world.
Prime Minister Manmohan Singh, Congress President Sonia Gandhi, BJP leader Sushma Swaraj and several Union ministers and dignitaries from WHO and UNICEF were among those who attended the event.
Mukherjee also remembered former prime minister Rajiv Gandhi as a "young and visionary" PM who had sought to make India free of polio when nobody thought it would be possible.
He said India's success against polio is indeed a milestone towards universal health care in the country. It proves the efficacy of the innovative tools and strategies applied by the government for the prevention and treatment of the communicable and non-communicable diseases, he said.
He said experts had feared that India's high birth rate, population density, poor sanitation and low level of awareness about polio would make the goal of polio eradication almost impossible to realise.
"India has demonstrated that despite all the constraints faced by health authorities in a populous and very large developing nation like India, eradication of diseases like polio is possible," he said.