Locals in western UP worried about local issues, not Modi or Muzaffarnagar's emotional appeal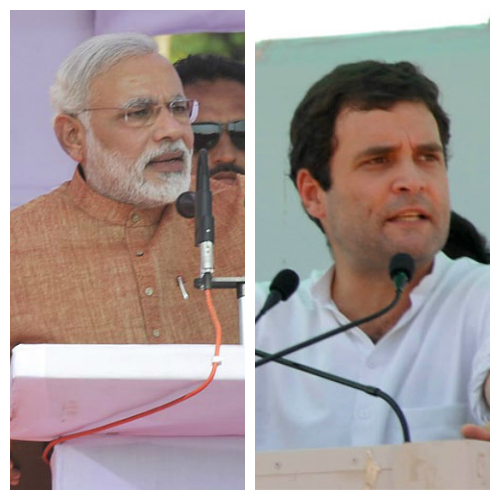 Emotional issues regarding Narendra Modi, Muzaffarnagar and the minorities have been clouding the real, day-to-day life and economic concerns of the people in the towns and villages of western Uttar Pradesh.
Voters in Moradabad, Amroha, Sambhal and Rampur, who will vote today, are unhappy that their economic woes don't feature on politicians' radar. Majority of the residents here are farmers and artisans engaged in brassware, knives manufacturing, mentha oil production and bone and horn craft. Over the years, many have ditched these trades, which have formed the economic backbone of the region, for the lack of available credit and the health hazards involved. Nearly 11,000 artisans from the brassware industry alone have left the profession to pull or drive rickshaws on Moradbad's streets.
Traders in Asia's largest mentha oil market in Sambal told dna that recession in the international market, fluctuating dollar and decreasing ground water table have hit them hard. Nearly five lakh people here are associated with this trade — from growing the menthe grass to extracting oil and exporting it; mentha oil is an essential ingredient in pharmaceuticals, perfumes, toothpaste, chocolates, and cigarettes and almost any item that requires a cooling and freshness agent.
Pilu Jain, president of the Mentha Oil Traders Association, says that soon after the Samajwadi Party came to power, it reduced the mandi tax from 5% (imposed by Mayawati) to 1.5%. Another trader, Mujeeb-ur-Rahman, an Aligarh university alumnus says that taxes are still burning a hole in their pocket because even though the SP government reduced the mandi tax, it retained the 5% transaction tax. In contrast, transaction tax in Uttarakhand is just 1%. "While we have to pay Rs 65/kg oil as tax, in Utttarakhand, it is just Rs 10/kg," says Rahman, a chemistry graduate, who owns a testing laboratory.
At a distance from the mandi, in the heart of Sambhal town is Mohallah Sarai Tareen, known for horn and bone craft. Some 40,000 artisans sit in filthy surroundings and are busy transforming soiled bones and animal horns into world-class ornaments. Abdul Wahid, who has spent 35 years of his life making these ornaments, says that while politicians promise them uninterrupted power supply during elections, cheap plastic combs and Chinese goods are killing the trade. "I purchase an animal horn for Rs 80 from a trader and after working on it for over 10-15 hours, the ornament, be it a comb or a pendant, is sold for Rs 150, a meagre amount," he says.
Having inhaled bone dust all these years, Wahid is a chronic asthma patient. "Banks want us to produce endless identity documents, and even if I arrange for these papers, I am not sure if I can repay a loan," says Wahid, who vouches for Mulayam Singh Yadav.
In Moradabad, where 50% of the population is engaged in the brass trade, politicians from SP, BSP, Peace Party, etc assemble in mohalla corners in the evening to seek votes on the plank of defeating the BJP, rather than reviving their economy.
"Brassware as a cottage industry is on its last legs. But it has no effect on big exporters and manufacturers. They have put up factories and employed labour rather than giving work to artisans as had been the case," says Mohammad Mostaqee, a local journalist and activist.
Sixty-eight year old Abid Hussain, who has been in the trade for more than 50 years, says: "For finishing and casting one brassware, I get Re 1, and in one day, I complete 40 wares. It is impossible to live on Rs 40 a day. Besides, the income is not guaranteed every day."
The SP candidate from Moradabad, Dr ST Hassan, says this election is not about local issues, but a larger issue — of preventing Modi's march to Delhi. But Hassan promises to attend to the woes of the artisans by ensuring subsidised gas supply, which will reduce production costs and health hazards.
The BJP's Thakur Sarvish Singh also has a plan to woos the locals; he says he will ensure a mechanism of providing stability to currency fluctuations. "We will ensure that the government gives atleast two months' guarantee on current fluctuation and on supply of raw material, so that losses are absorbed by the government," he promises.