There was firing reported at liquor baron Ponty Chadha's Chattarpur farmhouse in which Delhi police say that he and his brother Gurbeet were killed.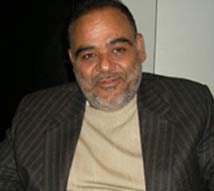 Liquor baron Gurdeep Singh Chadha, better known as Ponty Chadha, was killed on Saturday in a crossfire between his personal security guard, and that of his younger brother, Hardeep Singh, who also died on the spot. The incident took place at property number 42 of DLF farms in South Delhi.
Hardeep and Ponty were in a legal dispute over the ownership of the farmhouse, which was currently in the possession of Hardeep. According to officials sources, at around 11.30am, Ponty, along with 30-40 goons, reached the farmhouse and occupied it.
Hardeep's staff at the farm house were beaten up. Hardeep reached the place around 12.15pm, and had an argument with his brother. Hardeep's security guard shot at Ponty killing him on the spot. Ponty's security guard retaliated, and fired at Hardeep, who was killed as well.
Around 13 bullets were fired at Ponty, while Hardeep was hit by four bullets in his chest. A guard was injured as well. However, some eyewitnesses have given a conflicting version. "Hardeep was killed first by Ponty's guard. Ponty had ordered that Hardeep be killed the moment he entered the farmhouse," said an eyewitness.
The police has detained several people from the farmhouse. The real picture will become clear only after the police looks at the CCTV footage of the farmhouse.
From a nondescript childhood in Moradabad, Chaddha built an empire worth several thousand crore with the help of influential friends in Lucknow's political establishment. Though he received help from the Samajwadi Party to set up his business, the liquor baron later switched his allegiance Mayawati.