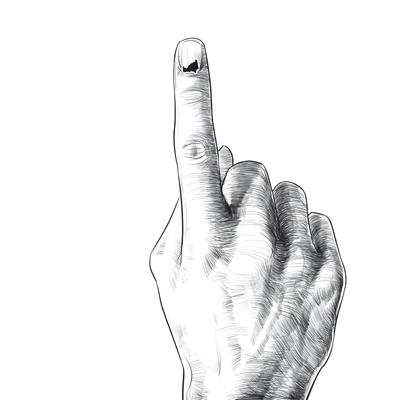 Over 42.9 million voters will decide the fate of 320 candidates, including Congress leader Sachin Pilot, who are in the fray for the 25 Lok Sabha seats from Rajasthan where polling will he held in two phases - April 17 and April 24.
In the first phase April 17, voting will take place in 20 constituencies - Jaipur, Jaipur rural, Sikar, Jhunjhunu, Churu, Bikaner, Nagaur, Jodhpur, Barmer, Jalore, Udaipur, Chittorgarh, Si Ganganagar, Bhilwara, Ajmer, Rajsamand, Pali, Kota, Jhalawar and Banswara. On April 24, polling will be held in the remaining five constituencies of Bharatpur, Dausa, Tonk-Sawaimadhopur, Karaul-Dolpur and Alwar.
The election commission has set up a total of 47,947 polling stations across the state. "Over 38,800 polling stations have been set up for the polls April 17, and the remaining would be set up in the five Lok Sabha constituencies going to the polls in the second phase April 24," an official told IANS.
Among the main contenders are Sachin Pilot, CP Joshi, Girja Vyas, Chandresh Kumari and Jitendra Singh of the Congress. Also in the fray are Sanwar Lal Jat, a minister in the Vasundhara Raje government, Harish Meena, former director general of police, and Olympic silver-medalist shooter Rajyavardhan Singh Rathore of the Bharatiaya Janata Party. The entry of former BJP leader Jaswant Singh from Barmer and former Congress leader Buta Singh from Jalore have made the contest interesting. The desert state saw feverish electioneering by the BJP, the Congress and other parties.
BJP's prime ministerial candidate Narendra Modi and Rajasthan Chief Minister Vasundhara Raje were among the star campaigners for the party. For the Congress, party vice president Rahul Gandhi, former chief minister Ashok Gehlot and state Congress president Sachin Pilot spearheaded the party's campaign. The electioneering in the state revolved around development and corruption issues.
The BJP raised the issue of corruption at the centre, while the Congress talked about development the country saw under the UPA tenure. The BJP also targeted the UPA government on terrorism and its inability to curb inflation. "Our strategy in this election has been to showcase the failures of the UPA government in controlling corruption and price rise", Arun Chaturvedi, a minister in Raje's cabinet, told IANS. It has always been a two-party contest in the state. But this time, Mayawati's Bahujan Samaj Party, the Aam Aadmi Party, rebels and independents are trying to make a dent in the vote bank of both the major parties. The Congress and the BJP are fighting all 25 seats each, Aam Aadmi Party on 22 and the BSP on over 15 seats.
"Riding on the Modi wave and seeing the results of recently held assembly polls in which the BJP bagged 163 of the 200 assembly constituencies, one thing is sure, this time the Congress tally will see a sharp decline," R.K. Gowasmi, a political analyst, said.