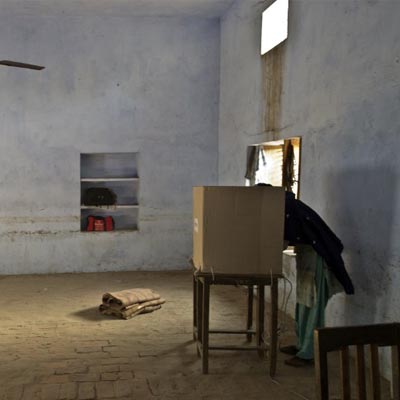 Polling in the Lakshadweep Lok sabha constituency in the Lakshadweep Islands began this morning.
There are 44 polling booths in the Island territory comprising 27 islands, of which only 10 are inhabited, including the headquarters island of Kavaratti.
Six contestants are in the fray for the lone seat with a close fight between sitting Congress MP, Hamdullah Sayeed, son of former Union minister, late P M Sayeed and P P Mohammed Faisal of NCP.
The other candidates are: Dr Abdul Muneer ((CPI-M), Koya Komalam (Samajwadi Party), M P Sayeed Mohammed Koya (BJP), C T Najumudeen (CPI).
An electorate of 49,821, including 25,342 men will cast their votes during the polling which began at 7 am.
There are 101 service voters, 10 of them being women.
The polling station in Bitra island has only 233 voters.