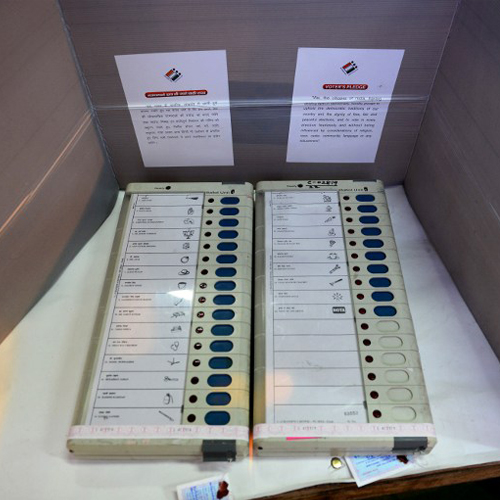 Polling for four Lok Sabha seats began on Thursday morning in the third and last phase of the elections in Jharkhand.
Among the 72 candidates contesting elections are former chief ministers Shibu Soren of the JMM, Babulal Marandi of the Jharkhand Vikas Morcha (Prajatantrik) and the BJP's Sunil Soren.
The four seats where polling is going on include Dhanbad, Dumka, Raj Mahal and Godda. While 31 candidates are testing their hold from Dhanbad, 16 are contesting from Godda, 14 from Dumka and 11 from Rajmahal.
An electorate of 61,04,050, including 28,84,434 women, are expected to cast their votes.
Barring some pockets of Dumka and Dhanbad, the rest polling areas are free from the Maoist influence. A total of 45,000 security personnel have been deployed for security.