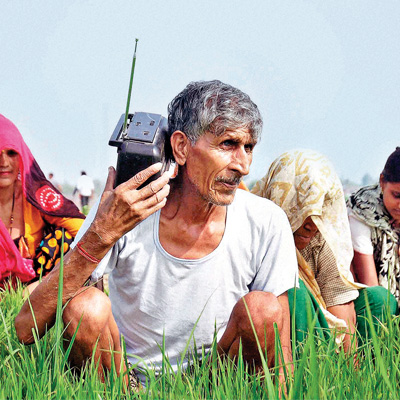 Arun Jaitley's maiden budget aimed at overhauling the crumbling economy appears to have a strong political message too. The finance minister has tried to woo states where either polls are due in the next one year or where the BJP has an interest.
Following in the footsteps of UPA by expanding AIIMS beyond Delhi, Jaitley proposed to create such institutions in Andhra Pradesh, West Bengal, Maharashtra (Vidarbha) and Uttar Pradesh (Poorvanchal). While in Andhra, the BJP has an alliance with the Telugu Desam Party (TDP), assembly election is due in Maharashtra later this year.
Jaitley also announced the setting up of five more IITs, one each in Jammu, Chhattisgarh, Goa, Andhra Pradesh and Kerala. Five IIMs will be set up in the states of Himachal Pradesh, Punjab, Bihar, Odisha and Maharashtra. The BJP will contest in four of these 10 states that will to polls. More so, in Chhattisgarh, Goa and Punjab, where the BJP is part of the government.
Jaitley issued Rs 100 crore for the development of Metro rail projects in Ahmedabad and Lucknow. BJP has a direct interest in both the cities. BJP has its government in Gujarat and union home minister Rajnath Singh is the sitting MP from Lucknow.
In poll-bound J&K, the government has announced Rs 500 crore for displaced Kashmiri migrants and Rs 50 crore for Pashmina production programme in the state. A sum of Rs 200 crore has been issued for upgrading indoor and outdoor stadiums in Jammu and in the Kashmir Valley.
The minister also proposed to establish agriculture universities in Andhra Pradesh and Rajasthan and horticulture universities in Telangana and Haryana. Apart from the tie-up with TDP in Andhra, BJP is in power in Rajasthan while Haryana is scheduled to go to the polls this year.
Budget 2014 also includes setting-up of mega textile clusters at Varanasi, Bareilly, Lucknow, Surat, Kutch, Bhagalpur, Mysore and one in Tamil Nadu with a sum of Rs 200 crore. Interestingly, in six out of seven places, BJP has its own MPs.
The government has also proposed taking up ultra mega solar power projects in Rajasthan, Gujarat, Tamil Nadu and Jammu & Kashmir.
Jaitley doled out a handsome amount for northeastern states. He proposed Rs 1,000 core rail connectivity in that region. The budget also has a proposal of setting up a sports university in Manipur. A sum of Rs 100 crore has been set aside for development of organic farming in the region. Recently, Prime Minister Narendra Modi had stressed on the floor of the House the desire to transform the northeast region into an organic state. The message is clear, whether his critics like it or not, Jaitley's budget is politically correct!