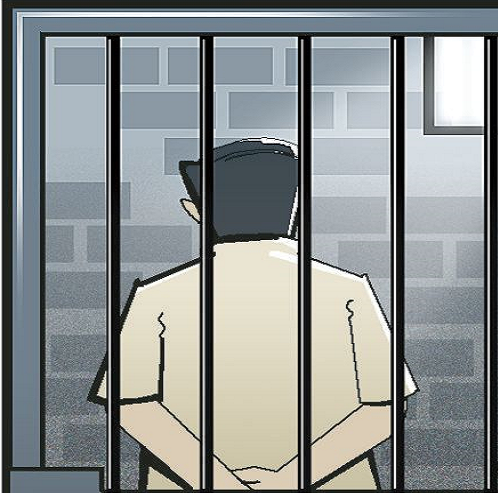 Police on Monday arrested a person from City's Gandhi Chowk who sat here on an indefinite fast, accusing the administration of working under the pressure of local minister Gayatri Prasad Prajapati.
"Mahendra Kumar Yadav alias Veeru was sitting on dharna without prior permission and thus violating the article 144," SDM, Amethi, RD Ram said. When asked is there any pressure on administration from the minister, the SDM said "no".
Yadav's wife Minakshi Yadav, resident of Mahmoodpur in Amethi block was a runner in the last gram panchayat election of Gram Pradhan where one Aisha Khanam was the declared winner. This seat of Gram Pradhan was reserved for women (OBC).
Later, it was disclosed that the OBC certificate presented by the winner Khanam was issued from Bihar and that particular caste is not considered as OBC in UP. On this basis, the court of SDM of Amethi had declared the particular election illegal and forwarded the matter to DPRO for the fresh election.
"Meanwhile, the SDM constituted a committee to execute the working of the gram sabha but its chairperson nominated few members in a biased manner," Yadav alleged.
"The second place holder Minakshi objected but her voice was neglected by the administration under pressure of Prajapati," Yadav alleged. Representative of UP minister Prajapati, Amrendra Singh Pintu said "the minister has nothing to do in this regard and such matters are being disposed by the district administration.