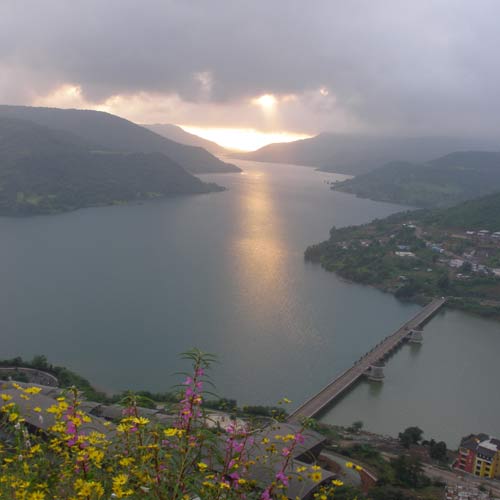 Tribals in Maoist hot-bed areas in the country's east coast took to streets beating drums and shouting slogans against the construction of the Polavaram irrigation project that was given a go-ahead by the previous ruling government earlier this year.
Members of agitation group People Against Polavaram Project (PAPP) along with tribal communities from Odisha and neighbouring Telangana state led a march through villages in both states to spread awareness about the consequences of the irrigation project. The protest march will continue till July 15.
"The aim of this march is to stop the Polavaram project because, in the name of the Polavaram project, the land of the tribal people is being stolen, their water is being stolen. The livelihood of the tribal people is being stolen. The project is being made on the interest of the capitalists," said protester, Arunank.
An ordinance was promulgated by the BJP government last month merging some villages and mandals of Telangana with Seemandhra in a bid to deal with resettlement and rehabilitation those displaced by the Polavaram power project.
The tribal communities affected by the Polavaram project are up in arms against the Andhra Pradesh Reorganisation (Amendment) Ordinance, promulgated by the Narendra Modi government.
The agitators said their land is the only means of livelihood for them and will not let it go at any cost.
"By walking in the villages, we have come to know that all the people are fighting against the Polavaram project for many years now. We continue to fight. When we asked them, they said that it would be better to give up their lives than give up their land because their land is their livelihood and if they leave this place, their means of livelihood will end," said another protester, Jenjala Rameshbabu.
Polavaram Project named 'Indira Sagar' is a multi-purpose irrigation project across the Godavari River and it is said that it would submerge agricultural land and forest land in Odisha.
First envisaged by India's British rulers back in 1941, the Polavaram project is to divert large quantities of water through a 174-kilometer link canal to the River Krishna.
However, on its part, the Andhra Pradesh government finalised the tenders for the project, over the River Godavari, even as the petitions filed by the governments of neighbouring states Chhattisgarh and Odisha were still pending in the apex court.
Following the objections by Odisha and Chhattisgarh, the Godavari Water Disputes Tribunal was initiated in 1980 and an agreement was reached to enable the construction of the project under certain modified specifications.