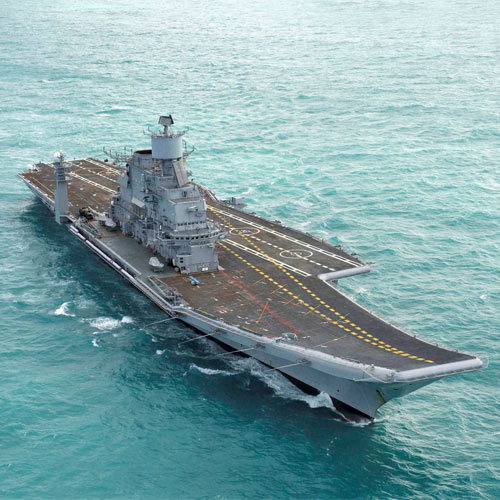 Prime Minister Narendra Modi is on board INS Vikramaditya, India's largest warship, to witness the air power demonstration by the Indian Navy's aircraft carrier off the Goa coast in the Arabian Sea on Saturday.
Modi will also be witnessing the high-speed maneuver by the Navy's Western Fleet ships, which include aircraft carrier INS Viraat, Delhi-class destroyers and Talwar-class frigates.
The 44,500-tonne warship was acquired from Russia, and was commissioned in the Navy by Defence Minister AK Antony in November last year.
One of the fighter pilots present on INS Vikramaditya said, "It is a matter of pride that PM Modi's first visit to Navy is on INS Vikramaditya and that they have got an opportunity to showcase the Navy's prowess especially the air arm of the Navy."
The length of the carrier is 285m, width 60m and can accommodate upto 34 aircrafts, and about 24 MiG29 fighter planes are present there on the ship.