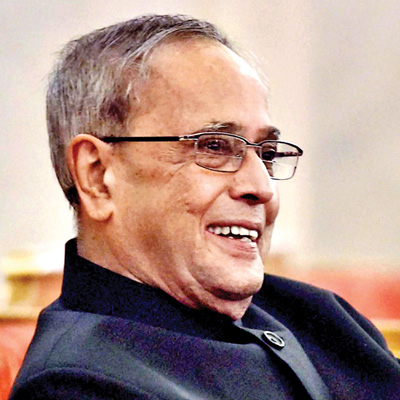 Except a brief appearance of home minister Rajnath Singh and minority affairs minister Najma Haptullah, President Pranab Mukherjee's Iftar reception on Monday was marked by the absence of prime minister Narendra Modi and his cabinet colleagues, signalling the changing preferences in Delhi with the onset of the NDA-led BJP government. While Congress party was present in full strength represented by its president Sonia Gandhi, former prime minister Manmohan Singh, leader of opposition in Rajya Sabha Ghulam Nabi Azad along with its Muslim MPs, there was none from the Bharatiya Janata Party. Among the allies also only chemicals and fertiliser minister Ramvilas Paswan was present.
Manmohan Singh was heard telling that he missed Iftar party during his 10-year stay at 7-Race Course Road only once – due to Uttarakhand tragedy, referring to it as an occasion for a social gathering and conveying a message of goodwill.
There is no word from the Prime Minister's Office yet, whether he would continue the tradition, with just a week to go for the end of Ramazan. Modi, during his 13 years as Gujarat chief minister, had never held any iftars. No other BJP bigwigs are in mood to throw the Iftar parties, which over the years in Delhi circuit have attained political dimension.
It is believed that late Hemvati Nandan Bahuguna was the political creator of Iftar parties, when he was chief minister of Uttar Pradesh. This was picked up by Indira Gandhi in 1980, who introduced it in Delhi circuit, to connect with Muslim intelligentsia and clergy.
The BJP had organised its first Iftar and only party in 1998 at its Ashoka Road headquarters, when elections were scheduled just after Ramazan to show its soft face to Muslim. Atal Bihari Vajpayee still then the leader of opposition was its prime ministerial candidate. It has been a practice here for the prime ministers, union ministers and chief ministers to hold iftars receptions. The guests include leading clerics, eminent Muslims, ambassadors of Islamic nations and assorted political personalities. Vajpayee during his office cancelled his iftar only once in 2003, the year before a general election, citing a foreign trip.
President APJ Abdul Kalam also missed the party in 2003, declaring that the money saved would be donated to three orphanages.
Many Muslims have been against political iftars. They believe the concept of offering iftar to fasting persons is being misused by several sections of the people. Instead of offering iftar to those who cannot afford a decent meal a day or are travelling, or praying in mosques, lavish iftar parties are being held for political purposes.