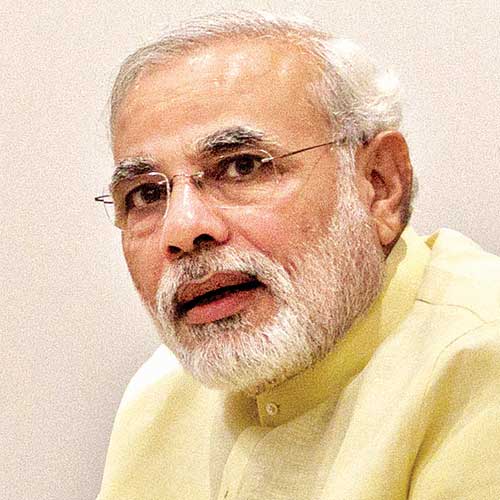 India today figured prominently in the St. Petersburg International Economic Forum meeting, dubbed Russian Davos, with participants seeking to know how the economy will do under the new Narendra Modi government that has just been voted to power.
At the plenary session on 'Sustaining Confidence in a World Undergoing Transformation', where Russian President Vladimir Putin was the main speaker, chief executives of multinational firms said there were great expectations from Modi.
Sun Group Vice Chairman and Chief Executive Officer Shiv Vikram Khemka, whose group has a long-standing presence in Russia, said India-Russia trade relations are far from its potential and they need to be reset after Modi victory. Trade volumes, he said, should go up from USD 10 billion now to USD 100 billion in 30 years. "This is the time to reset the relations. Mr Narendra Modi has won a landslide victory. The voters have asked for growth and we need help. I think India and Russia need to reconstruct the trade relations and take it from USD 10 billion to USD 100 billion in 30 years," he said.
Patrick Kron, Chairman and Chief Executive Officer of French engineering firm Alstom, which has USD 3 billion of investment in India, said there are "great expectations" from Modi to work on economic reforms. "There is lot of potential." Khaldoon Khalifa Al Mubarak, Chief Executive Officer and Managing Director, Mubadala Development Company of UAE said his group had good relations with Russia and China. "We would like to do it with India also."
"In India, the investment issue is a little more complicated and the climate is also a little more complicated," he said. "We will try to see what we can do in India.
Norway's Telenor Group President and CEO Jon Fredrik Baksaas was also a participant at the session.
Businessmen, policymakers, and economic experts have descended upon Russia's northern capital for the 18th annual investment forum from 22-24 May.
A ten-member (Confederation of Indian Industries) CII delegation is also participating in the conference. Since the government in the transition mode, no political representation is there at the conference from India. A couple of joint secretaries from the Ministry of External Affairs and the Ministry of commerce are participating.
This year's St. Petersburg International Economic Forum (SPIEF) is themed 'Sustaining Confidence in a World Undergoing Transformation' and will focus on pursuing macroeconomic stability globally. Big names in energy, finance, banking, retail, pharmaceuticals, and construction are participating. But several foreign multinational CEOs have chosen not to make the trek to Putin's hometown over Russia's actions in Ukraine.
Royal Dutch Shell's Ben van Beurden, Total SA's Christophe de Margerie, Statoil's Helge Lund, E.ON Russia's Maksim Shirokov, The Boston Consulting Group's Hans-Paul Burkner, Deloitte's David Owen, Deutsche Bank's Pavel Teplukhin, Metro AG's Olaf Koch, Glencore Xstrata's Ivan Glasenberg, and Caterpillar's Donald James Umpleby III are to be in the St. Petersburg for the Russian Davos.