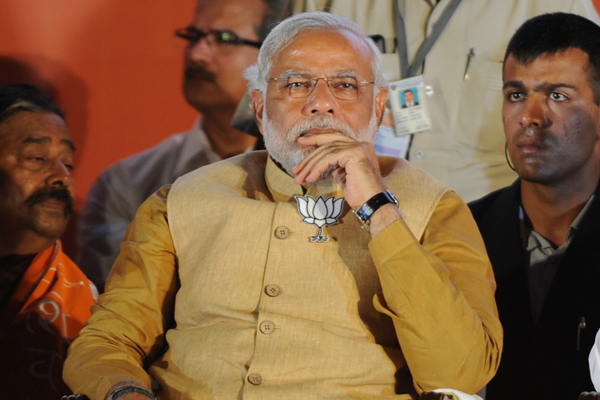 Accusing Finance Minister P Chidambaram and West Bengal Chief Minister Mamata Banerjee of joining hands to help those behind the Saradha chit fund scam, BJP prime ministerial candidate Narendra Modi Sunday said "strong action" will be taken against all culprits if he wins power.
"Chidambaramji, you are the finance minister, who are you trying to save? Mamataji and Chidambaram have joined hands to help those responsible for the Saradha scam," Modi said at an election rally here in Hooghly district.
"I announce that after forming the government in Delhi, strong action will be taken on this issue. Nobody will be spared," he said.
Attacking Banerjee, Modi raised questions about one of her paintings being sold for Rs 1.80 crore allegedly by Saradha scandal mastermind Sudipta sen.