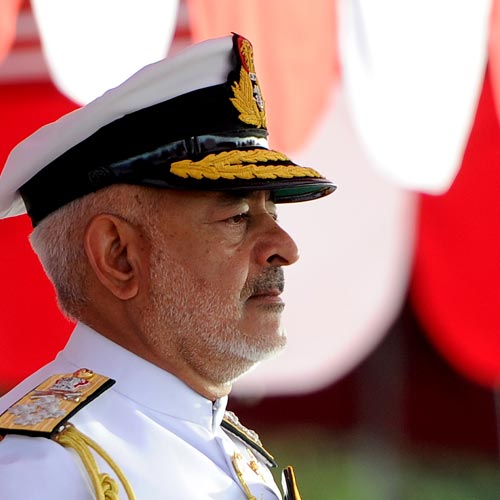 The Indian Navy's track record in accidents was "not that bad", Navy chief Admiral D K Joshi said on Tuesday.
On a question on the sinking of submarine INS Sindhurakshak, and warship INS Vindhyagiri, the navy chief said: "These are isolated and separate cases. The reasons do not derive their linkage from previous cases. Operational risks are fraught in this business of armed forces."
INS Sindhurakshak, a frontline Kilo class submarine, sank after a major fire accident August 14, killing the 18 crew members who were on board.
INS Vindhyagiri, a Nilgiri class frigate, sank after it caught fire when it collided with a merchant vessel near the Mumbai harbour in January 2011.
"I would say that our record is not all that bad. We have had accidents... there is no denying but if you compare with other navies...," Joshi said.
The reply comes close to the heels of a comment Nov 20 by Defence Minister A.K. Antony, who said national resources should not be frittered away.
Addressing naval commanders, Antony had said there was a need to "seriously reflect upon the unprecedented tragedy".
"It is the responsibility of the Navy to optimally operate and maintain these assets and hardware, as well as train its personnel suitably so that such national resources are optimally utilised and are not frittered away," Antony had said.
Joshi, however, refused to comment on the defence minister's remarks.