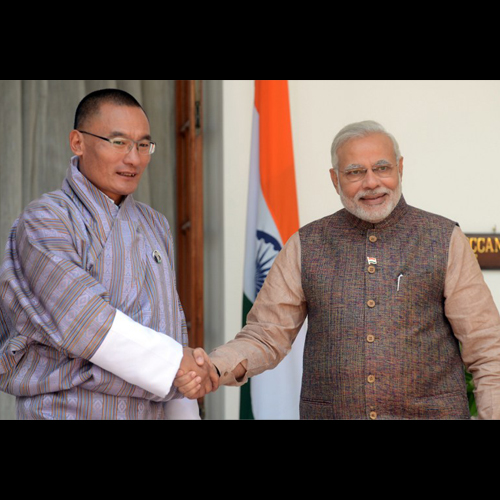 Opposition parties on Monday welcomed Prime Minister Narendra Modi's move to strengthen India's relationship with Bhutan
Congress leader Rashid Alvi told ANI: "We always had good relations with Bhutan and if he is taking such a step then it is very good."
Samajwadi Party (SP) leader Naresh Agarwal said, "We hope there will be a new dimension through this foreign visit."
Earlier today, Prime Minister Narendra Modi addressed Bhutan's joint session of Parliament by describing himself to be fortunate enough to be able to address here and heaped lavish praise on the neighbouring country for firming up democratic traditions.
Modi unveiled the foundation stone of the 600 megawatt Kholongchu Hydropower Project. Construction works for the joint venture project is expected to start between September and October this year.
The King of Bhutan will host a lunch in honour of the prime minister and his delegation before they depart from Thimphu on June 16.
This is Prime Minister Narendra Modi's first foreign visit after he assumed office on May 26.
Read more about PM Modi's maiden foreign visit to Bhutan here.