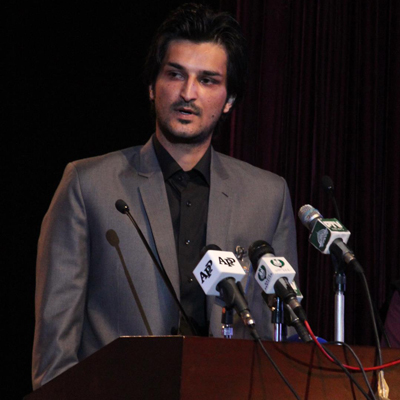 Dear Prime Minister,
It is time both Pakistan and India act like good and responsible neighbours. I, as a citizen of Pakistan, would want the new chief executive of India to come forward and together with his/her counterpart in my country and focus on making peace, not war. It is imperative we work together for the betterment of the people of Pakistan and India and as well as the complete south Asian region, by opening markets with each other and increasing people-to-people contact.
In these times, we must all act as the best neighbours. War and hatred would lead us nowhere, but to mutual destruction. It affects the lives of the common man and as we already know the living conditions in both countries. I am a common citizen of Pakistan, and I have no issues with any Indian citizen, and why should I? Everyone has the right to live and grow.
It is high time the new government of India and Pakistan come and sit together to clear all differences and work with each other, in every sector. It is also about time that we change popular perceptions and show the world that we know how to live in peace and how to help each other in times of need.
I wish the first ever foreign visit the new Indian prime minister makes is to Pakistan. I assure you that every Pakistani would welcome the prime minister with open heart.
We also need to address and solve the issue of Kashmir. It is expected of the new Indian prime minister to change the lives of the Kashmiris.
Let us also focus on exports. Let us also have more sporting activities and games between the two nations. Let us think of student exchange programmes between Pakistan and India. Let us think of a visa free entry for young artists, students, activists, social workers, journalists to promote people to people contact. And most importantly, let us not look at each other like suspects, but as friends.
Let us not think of competing in making missiles, rather lets compete in education. Let us compete in poverty alleviation. Let us compete in producing brilliant young leaders and sportsmen. Let us compete in fighting poverty malnutrition. Let us compete in bringing peace to this region.
In this, I wish you all the best Mr Prime Minister!
Naseem Khan Achakzai
The author is an activist, social entrepreneur and founder of HILA Pakistan. He was also director of the Second South Asian Youth Conference that saw the dialogued exchange between students of the two nations.
Send us your open letter to the next Prime Minister at dearnextpm@dnaindia.net. The selected ones will be featured on dnaindia.com. You can also tweet your suggestions with #DearNextPM. Read the Open Letters here