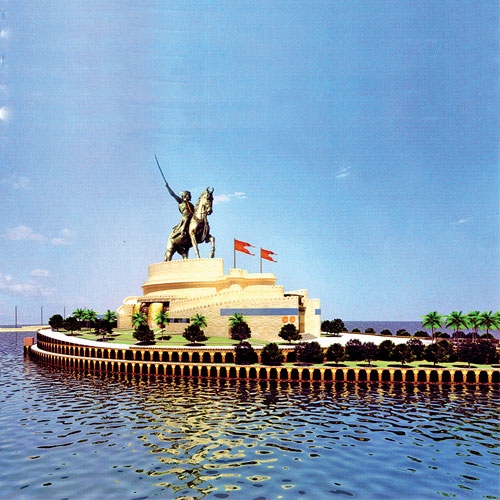 While rest of the city was shut over the social network page of the Great Maratha warrior that defamed him, me and my wife entered Yashwantrao Chavan Natyagriha in Kothrud to watch 'Shivaji Underground in Bhim Nagar Mohalla'.
We were apprehensive, given the tension in the city. And as if to add to our apprehension, there were 10 to 12 men, all on the heavier side, laden with gold and sporting saffron 'tika' on their foreheads. It seemed they were there to disrupt the play, which talks about political use of Shivaji's name.
There couldn't have been a better time to watch this play. In the morning, I was told by my colleague how a mob of 400 had beaten up an innocent person from the minority community and had targeted shops of this community in Kalewadi. And in the noon, the play aptly explained how Shivaji is falsely portrayed as an anti-minority leader by distorting history and blind-siding masses about some facts such as 35 per cent of Shivaji's army constituted from minority, and 11 of his 33 bodyguards were Muslims.
The symbolization of Shivaji as a Hindu or Maratha leader has benefited no one but political parties, who rarely understand the values of inclusiveness and modernity promoted by this great leader. Keeping his vision for good governance underground, Shivaji has become more of an issue of false pride for the current leaders.
The riots in Pune again demarcate the need for speaking out loud about the real Shivaji, who was passionate for justice and was one of the first promoters of democracy. The king, who did not belong to any caste or religion, but belonged to the entire humanity.
At the end of the play, I was so glad that the group of 'bullies' did not disrupt the play, apart from one moment when the group complained about bad audio. I felt happy that these men broke my prejudice towards them and they were there to take away the message of the play. I wish that this play continues to bring the real Shivaji out in the open.