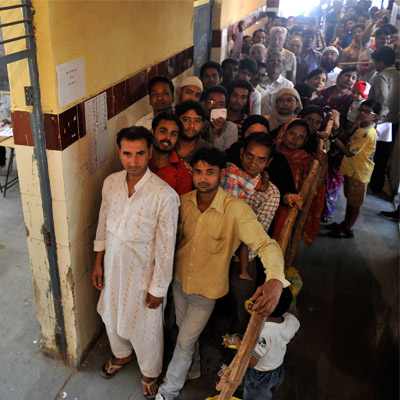 The final voting percentage in Thursday's polling in Odisha has been pegged at 74%, up from 65.3% in 2009, an official said Friday.
The state's second and final phase of polling for 11 Lok Sabha and 77 assembly seats was held April 17. "The voter turnout in the final phase in the state was 74%," state Chief Electoral Officer Mona Sharma told reporters here. Mayurbhanj district recorded a maximum of 82% balloting while Khurda district came last with 56 %, she said.
The office of the state's chief electoral officer had Thursday evening put the polling at 70% on the basis of preliminary reports. About 75% polling was recorded in the first phase of polls April 10 for 10 Lok Sabha and 70 assembly seats.
In the 2009 election, 65.3% of the electorate exercised their franchise.