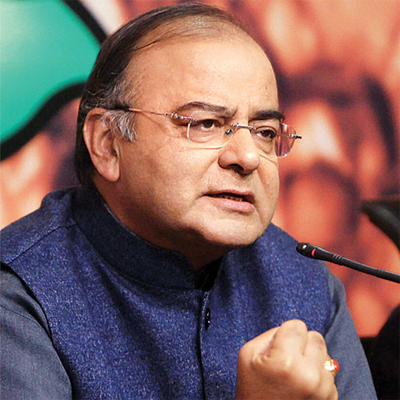 Accusing UPA government of taking leave of statecraft that has led to parliamentary stalemate and ugly scenes, BJP leader Arun Jaitley on Friday said it is still not late for it to provide a forum for conciliation and work towards a larger consensus that can help in Telangana creation and address concerns of Seemandhra.
He also charged the ruling party with creating a situation in Parliament where nobody can discuss aspirations of the two regions and lamented that in the process Indian democracy is getting a bad name. He also blamed UPA members for creating disturbances in Parliament.
"Even today it is still not too late to pick up the threads and work towards a larger consensus. Even today it is not too late to provide a forum within or outside the parliament for a process of conciliation which can forthwith lead to the creation of Telangana while addressing the genuine concerns of the people of Seemandhra," the Leader of Opposition in Rajya Sabha said.
He said, "The image of the ugly politician emanating from what is happening in Parliament continues to dominate the popular perception."
Jaitley said as the term of UPA comes to an end, it has little stake left in the system and wants to leave behind that can be described as "After me the deluge".
The BJP leader said the earlier days of UPA have been marked by decline of institutions, slackness in the pace of growth of the economy, corruption reducing the level of credibility of governmental decision making.
He charged the UPA with having now "completely collapsed" on dispute resolution in relation to creation of Telangana and has "unleashed forces within its own party which it no longer can control".
Jaitley also charged the government, particularly the Prime Minister Office (PMO) and the Home Ministry of being "completely paralyzed" and taking no initiative in resolving the issues at hand.