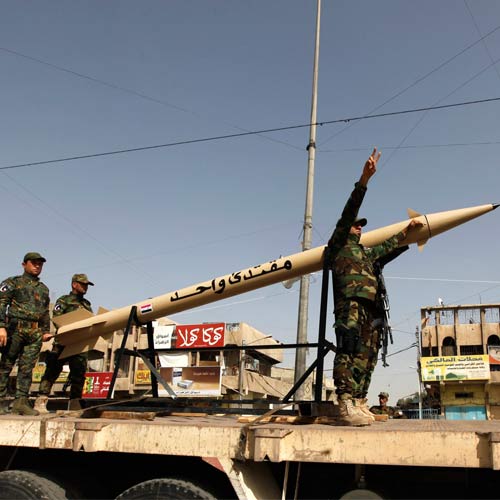 The Iraq terror crisis, which has mounted a new high in the past few weeks, has left many Indian workers helpless. Forty Indian nationals, mostly construction workers hailing from northern India, are also currently trapped in Iraq, abducted by the jihadist militant group the Islamic State of Iraq and the Levant​ (ISIL, or ISIS). The Indian government is concentrating all its efforts in order to ensure the rescue of the abducted Indians as well as the safe return of all its other citizens from the war-torn country.
But even as all efforts remain concentrated towards the abducted Indians, Amnesty International India reported that there hundreds of Indian workers have been grounded at Najaf province unable to leave the country.
Most of them work with a construction company in Iraq and cannot return to the country since their employer has refused to return them their passports. The company has also not paid the workers for over five months which has further discouraged them to leave the country.
Amnesty International India spoke to one of the workers, Avtar Singh (name changed) who said, "Many of us have huge debts back home. But we don't care about money anymore. We only want to return to our families immediately. We are only about 190kms from the conflict zone. Danger is approaching and we can feel it."
Daljit Singh (name changed), another employee said, "I have been working here for over two years and my employer is withholding more than 1500 USD of my salary. Most of my colleagues are in the same situation."
Along with a fear for their lives, workers are left with a serious dilemma as without their dues, coming back with huge debts is worrying them.
Even though the employers have assured the workers that they will be moved to safer locations if the threat by the ISIS intensifies, the workers have repeatedly expressed their desire to return to India.
Baljinder Singh (name changed), another told Amnesty International India over the phone, "The employer holds all our passports and refuses to return them. We have been restricting ourselves to the company premises since the conflict began because we are scared. Without our passports we can't leave this country, and every passing day makes us feel more and more unsafe. We just want to go home."
The Indian Embassy has asked the workers to send them their passport details via SMS, the workers say that the SMS has been sent and they are eagerly awaiting a response.
dna tried getting in touch with the workers, but attempts to do so failed. The workers are now scared about disclosing their identity from fear of employer's wrath.
Employers seem to reassure migrant workers in Iraq that situation is safe. But those who want to return must be allowed to do so. @AIIndia

— durga nandini (@nandinidurga) June 21, 2014
Indians stranded in Iraq are able to reach Indian Embassy, Baghdad.Workers told @aiindia Embassy even asked them to "sms" passport details!

— durga nandini (@nandinidurga) June 21, 2014
Indian Migrant Workers in & away from Iraqi conflict zone are very scared. Some want to return. Some don't because of huge debts back home.

— durga nandini (@nandinidurga) June 21, 2014
Iraq coordinating with India to evacuate stuck Indians
Iraqi Ambassador to India Ahmad Tahseen Ahmed Berwari on Saturday said that the Iraqi authorities are working in close cooperation and coordination with the Indian government to evacuate Indians stuck in the Iraqi cities affected due to ongoing crisis in the country. "We are coordinating with the Indian government and we support any suggestion of the Indian government to evacuate Indians kept or stuck in these cities," said Berwari. Read more