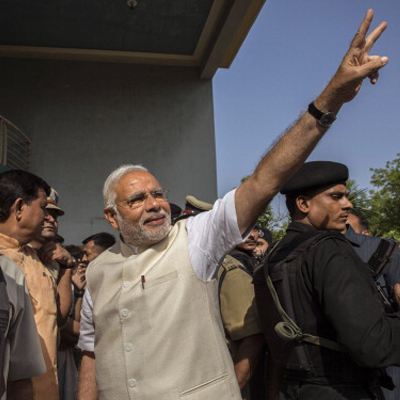 NDA prime minister-designate Narendra Modi has said that this would be for the first time in the history of the country when parties outside the ruling coalition may have to form an alliance to formally attain the status of an opposition in Parliament.
Addressing a gathering on the banks of river Ganga on Saturday, he said that first time a non-Congress party has been given clear majority to form the government. He stated that there was a talk among opposition parties to form an alliance for an opposition which was unheard of.
"We heard about coalitions to form government but now we have a situation where they need alliance for an Opposition," Modi said. He said that except for the period under Atal Bihari Vajpayee's rule, the country has always been ruled either by the Congress or by lose coalitions headed by people associated with the Congress.