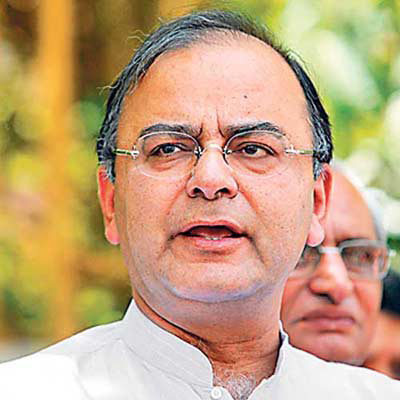 Finance minister Arun Jaitey has expressed his inability to accommodate the social welfare schemes due to fiscal constraints in his general budget, which he will present in the first week of July. Jaitley, during a meeting with the labour leaders as part of pre-budget consultations, has also blamed the Congress-led UPA government for leaving the economy in a shattered state.
According to sources, Jaitley has blamed the erstwhile regime of bringing the economy too low. Sources quoted Jaitley saying in the meeting, "We have inherited an economy with high fiscal deficit numbers. Growth and inflation are also a matter of concern."
According to sources, when the labour leaders demanded increasing income tax exemption limit to Rs five lakh and increasing allocations for the anganwadi workers, Jaitley apprised them of the country's fiscal situation expressing his inability to take steps which affect the fiscal deficit.
Jaitley has already hinted that tough measures need to be taken to overcome the challenging times. "We must move towards an era of fiscal discipline where we can reduce the fiscal deficit, contain inflation and improve upon our growth rates. Short-term disciplining till we reverse the present trend will give us long term benefits," said Arun Jaitley in his blog a day before starting work on his first general budget.
The NDA government's manouverability on announcing welfare schemes is also limited by the fact that a lot of payables from the UPA regime has to be met by the NDA government.
Liabilities such as payment to oil marketing companies for their losses on selling subsidised diesel, which were supposed to be paid last year (in the UPA regime), were carried forward to this financial year so that UPA could show a clean deficit number.
The outstanding on the oil front is Rs 35,000 crore.