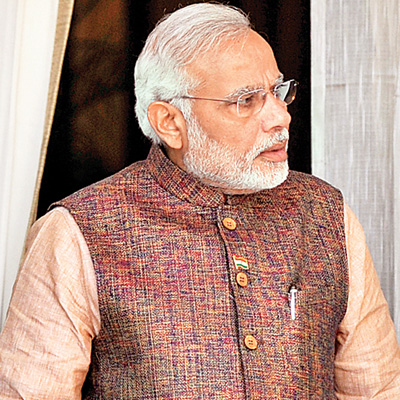 No joy rides for the minister and bureaucrats of the ministry of civil aviation as the Prime Minister's Office (PMO) has rejected their request for a trip in inaugural direct Air India flight to Moscow.
Air India on Monday had its formal launch at Domodedovo International Airport (DME) Moscow. As per the ministry's plan, the first direct Dreamliner Flight that took off from Delhi on Saturday to Moscow was to carry the minister for civil aviation A Gajapathi Raju, MoS GM Siddeshwara, Secretary Ashok Lavasa and three joint secretaries from the ministry.
The ministry had written to the PMO seeking a political clearance for the trip. The letter went to the PMO about a fortnight ago. However, two days before the tour, top sources said, the PMO denied the
political clearance.
The ministry did not receive any formal denial. "But it was conveyed to us on Thursday that no one including the minister would board the flight. Sending a formal denial letter would have caused more
embarrassment to us," said a senior officer at the ministry of civil aviation on condition of anonymity.
Only three persons — chairman of Air India Rohit Nandan, DGCA director Prabhat Kumar and a director — were allowed to take a new flight to Moscow.
With this, the PMO also broke a precedent of minister traveling on new Air India routes, whenever launched. Former civil aviation minister Ajit Singh had taken several party members (Rashtriya Lok Dal) and bureaucrats on a ride, when Air India had started direct flights to Rome, London and Melbourne.
In the past, these routes had been billed to Air India. "For a two days trip to a foreign destination, Air India spends at least Rs3.5 lakh per person. This is for the first time after almost ten years, that
the protocol of taking the ministers and the officers of the ministry has been sidestepped," said an Air India official.