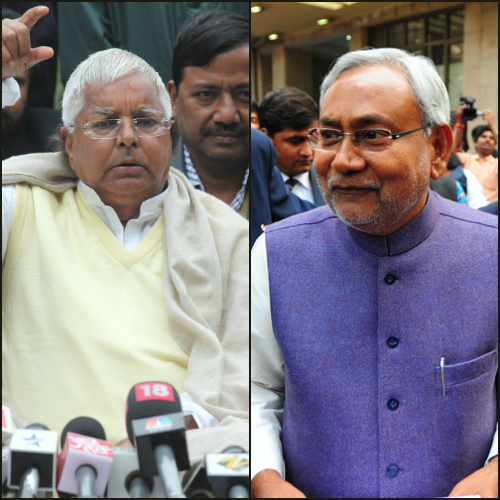 Amidst news of former Bihar Chief Minister Nitish Kumar reaching out to his rival RJD chief Lalu Prasad Yadav to counter the Bharatiya Janata Party (BJP), Subramanian Swamy described the two leaders as desperate for votes on Sunday.
"Both Nitish and Lalu are desperate and their existence is under question, they are facing a huge challenge from the BJP so let them have alliances because it's better to take them together than take them separately," Swamy told ANI.
Nationalist Congress Party (NCP) General Secretary, Tariq Anwar, however, appreciated the move. He said, "It's a very good move if Nitish and Lalu are talking about secular front because in the recent Lok Sabha elections the BJP won a good majority with 35% votes in Bihar so in the coming Vidhan Sabha elections if JDU, RJD, NCP, Congress, etc all fight together then the BJP and its alliances could be stopped from winning."
The BJP, the main opposition party in Bihar and JD(U) rebel legislator has extended support to two independent candidates against the JD-U nominee for the Rajya Sabha election, making the contest close. The Rajya Sabha polls are due on June 19.