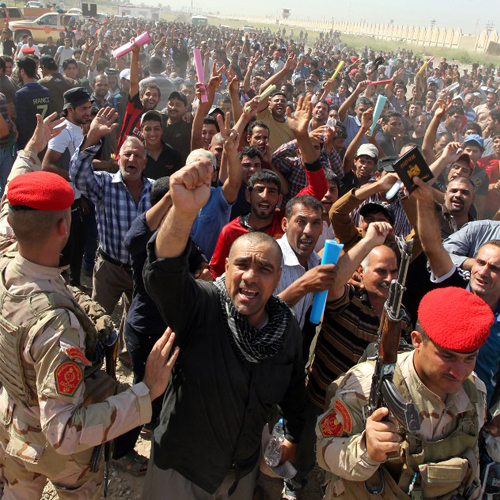 Reports that Keralite nurses stranded in Tikrit in Iraq had been "moved" from the hospital where they were working caused deep concern among relatives in Kerala despite assurances from authorities that they were safe. Father of one of them in Kottayam, who does not want to be identified fearing it would risk his daughter's safety, said his daughter telephoned him this afternoon and told him that she and other nurses were being boarded in a vehicle of the rebels.
He said they suspected that they were being moved in a vehicle by rebels. There were also reports of some of them having sustained minor injuries, he said.
He said after conveying this information, his daughter said she was disconnecting as their takers had asked them to switch off the phones. "My only relief is that my daughter told me that their takers told them that they are being moved for their safety," he said. Concern over the safe evacuation of the nurses had soared in the last couple days.
The nurses had informed their families that Tikrit had been under control of the rebels and water and power supply to the hospital disrupted. They were also fed small pieces of bread and buns for the last few of days. Chief Minister Oommen Chandy and Home Minister Ramesh Chennithala are in Delhi and in close touch with the Ministry of External Affairs.According to non-resident Keralites agency NORKA Roots, there are 46 nurses working in a hospital in Tikrit and taking them safely to the nearest airport is the biggest problem.